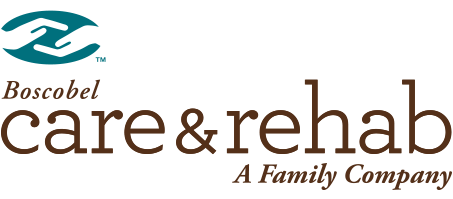 Visitation Guidelines
These rules are prepared from State DHS guidance.
January 18, 2021
Dear Residents & Representatives,
We have good news to share about visiting options starting today. Thanks to you, our staff, and community, we are managing the risks of COVID-19 well at Care and Rehab Boscobel.
As a result, the Wisconsin Department of Health Services has provided guidance on visiting at our facility. Indoor visits will now be available, provided the implementation of some simple, safety guidelines, cases stay low in the community, and no new cases at the facility.
We will continue to schedule the window/audio visits as we have been for several months now. 
Here are the details of our indoor visiting:
Scheduling
Please call Amy Heisz (608) 375-6356 or Alesha Erdenberger (608) 375-6326 to make an appointment at least 24-hours ahead of time. Visits on weekends and Mondays must be made by Friday at noon.
All in-door visits will be in a designate room on the 1st Please take the main entry (door across from clinic), a staff member will meet you at the door to let you in.
Before Visit
Each visitor must complete, sign, and pass the screening form with a description of the visit requirements and agree to the core principles, prior to visiting. Two visitors are allowed each visit, both over the age of 16.
During Visit
Each visitor must wear a mask, wear goggles, and socially distance at least 6 feet at all times, during the entire visit. Each resident will wear a mask during each visit.
To continue protecting everyone from potential virus transmission, hugs, handshakes and other physical contact are not permitted.
A staff member will be monitoring the visit to ensure visitors are following core principles and resident's needs are met.
I understand how difficult this has been for you and your family. We were all asked to prioritize safety during these past few months and the lack of social contact with families is painful to recognize.
We deeply appreciate the sacrifices you made to limit the impact of COVID-19 on our community. We all now know more about how to take precautions like wearing masks, making sure our hands are clean, social distancing, and deep cleaning high-touch surfaces to prevent COVID-19 from spreading.
Thank you again for being partners with us in fighting the COVID-19 virus. Your messages of support, prayers, and patience have not been forgotten. There may be more challenges ahead, and we may need to adjust as we roll-out our new visiting guidelines. If you have ideas to make it better, please do not hesitate to reach out to me at (608) 375-6326 or aerdenberger@careandrehab.org.
Sincerely,
Alesha M. Erdenberger, NHA/ Administrator
Care & Rehab – Boscobel
(608) 375-6342
207 Parker Street
Boscobel, WI 53805