Care & Rehab – Hospice Care
Award-winning hospice care in Wisconsin and Minnesota.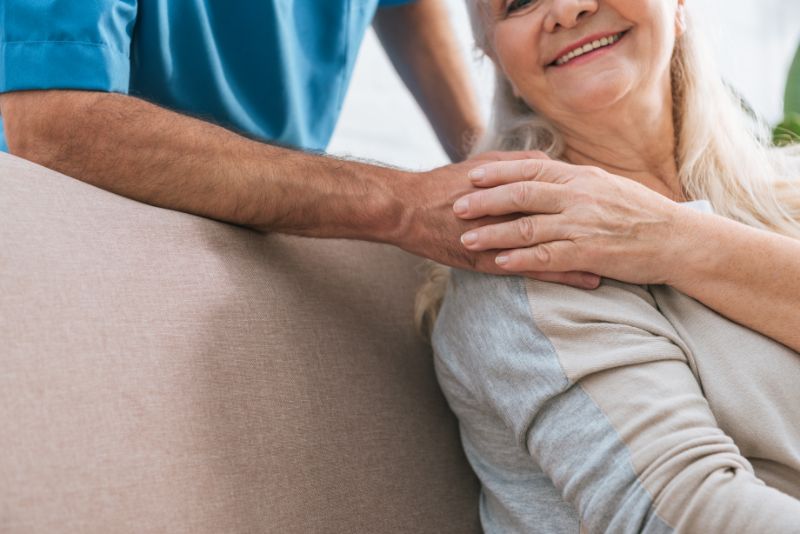 The Care & Rehab Difference
Care and Rehab communities provide a safe, comfortable and caring environment to help seniors stay as independent as safely possible while maintaining their privacy, dignity and autonomy.
At Care & Rehab, we understand the importance of any individual's quality of life. We know that these situations are tough for the entire family, but it certainly doesn't define the family's life or the larger picture of their journey.
Peaceful surroundings, comfortable rooms, and skilled care combine for total support of the individual and the family. Care & Rehab nurses are specially trained to maximize comfort and joy, provide genuine care, and comfort the family with hope and peace.
Care that is different from other types of rehabilitation methods; Hospice Care is designed for a resident when he/she is nearing the end of their life here on earth.
Care that focuses on managing symptoms, reducing pain, and maximizing comfort instead of curing the disease. This is also frequently called palliative care. At Care & Rehab, hospice care focuses heavily on a resident's physical, emotional, and spiritual well-being.
When is it time for Hospice Care?
A standard indicator of when a resident should be on hospice is when their health begins to decline rapidly despite comprehensive medical treatment.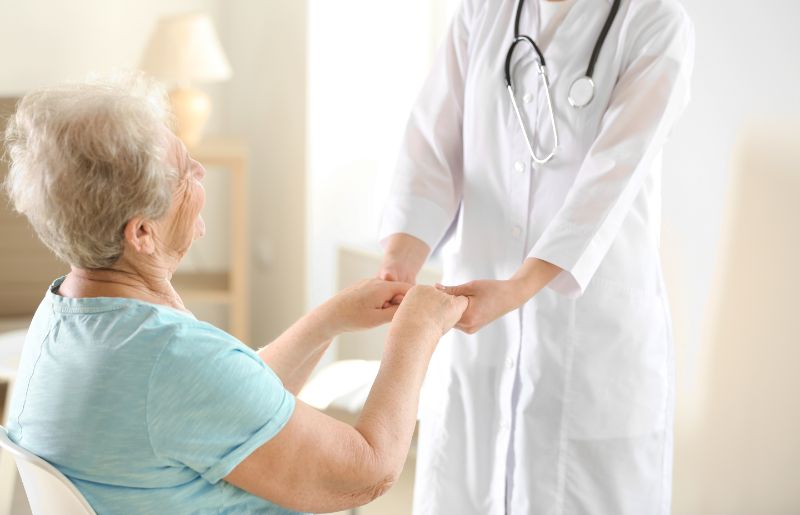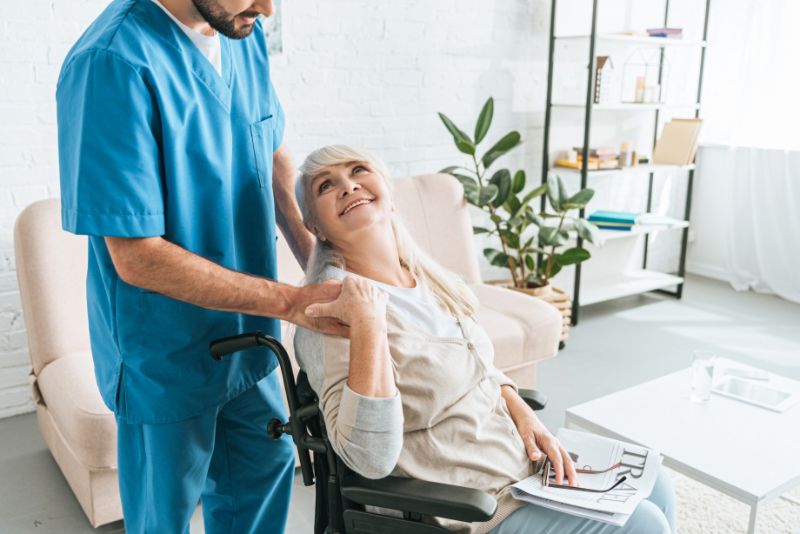 Instead of having a hospice nurse come to your loved ones' home, stay with us at any of our Care & Rehab locations in Western Wisconsin and Southeast Minnesota. Our locations are:
Cumberland, WI

Barron, WI

Ladysmith, WI
Neillsville, WI

Boscobel, WI

Ostrander, MN
Choosing Hospice at any of our Care & Rehab locations,  you or a loved one will receive Quality Compassionate End of life Care. Patients and Families will have round the clock access to a full team of specialized professionals including  Experienced Loving Nurses, Clergy, Music Therapy, Pet Therapy, Medical Doctors, External Hospice Companies and more.
Care & Rehab Hospice Care Centers
Offering many services including 24-hour skilled nursing, long- and short-term nursing,
respite, post-surgical, hospice care, memory and Alzheimer's care, and assisted living.
Our facilities strive to provide person-centered services, focused on individual needs.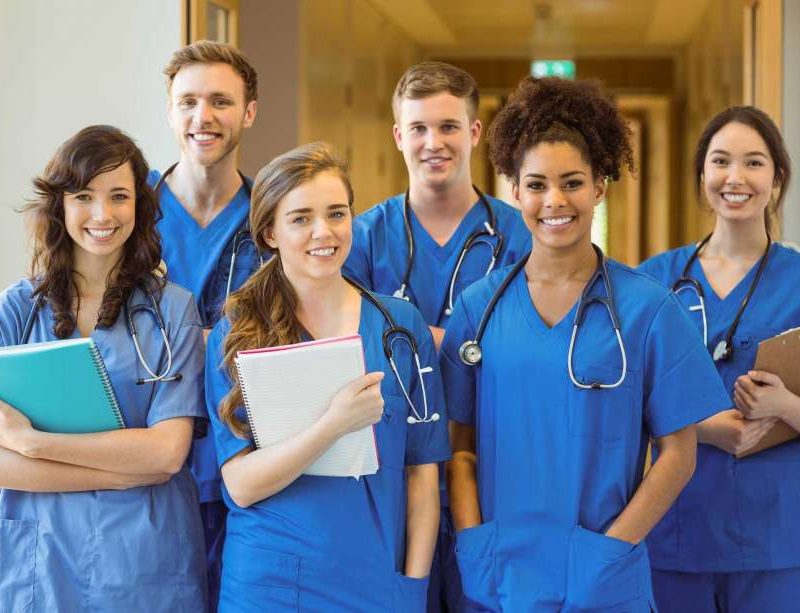 Physical Comfort
The comfort of the patient is of the utmost importance during this time. By reducing pain and improving the resident's happiness, we often find people living longer.
Emotional Support
While on hospice, residents will frequently experience emotions such as fear, anger, pain, and anxiety. Our team is specially trained to deal with these emotions and to help relieve whatever discomfort that is brought about by them.
Respite Care
We frequently find that when people on hospice are being cared for at their home by friends and family, they can often use assistance or just a break. At all of our locations, we offer respite care where we can provide the highest quality of care to people on hospice so we can help take some of the stress off of the family's shoulders.
Emotional Support
While on hospice, residents will frequently experience emotions such as fear, anger, pain, and anxiety. Our team is specially trained to deal with these emotions and to help relieve whatever discomfort that is brought about by them.
Spiritual Care
At Care & Rehab, we firmly believe that nobody's life ends at the grave. We believe that much emotional distress of residents on hospice can be relieved by communicating this fact effectively.
Family Involvement
Here at Care & Rehab, we believe that the family is an integral part of the success of our residents during this difficult time of life. In times like these, family members are essential in the process of hope and spiritual support.
Regular Review
We frequently review the situation of a resident who is on hospice: a regime providing comfort today may be inadequate tomorrow.
Care Coordination
Our team here at Care & Rehab coordinates and supervises all care seven days a week, around the clock, to ensure the availability of information to everybody involved. Our licensed nurses provide the best care possible while also administering whatever medications necessary for our residents.
A hospice team typically includes specially trained doctors, nurses, counselors, therapists, chaplains, and volunteers.
We offer a home for all!
We are committed to providing an environment in which all people are treated with kindness, dignity and respect, no matter their physical impairment or mental condition.
Memory Care Support
Providing warm, familiar surroundings of home can play an important role in managing loved ones with Alzheimer's memory care.  Offering a range of memory care services for individuals and families impacted by the disease.
Rehabilitation Therapy
We focus on helping our patients regain life skills and learn new ways to do tasks. Our comprehensive programs address each patient's personal goals.
Patient/Family Education
Support through resources, training and educating family caregivers to deal with challenging behaviors. Providing techniques and coping strategies for loved ones to deal with challenging behaviors.
24hr Skilled Nursing
Focused on Improving or maintaining functional abilities, to help integrate healthy habits and safety awareness into developing positive independence.