Care & Rehab – Post Surgical Care
Award-winning Post Surgical Care in Wisconsin and Minnesota.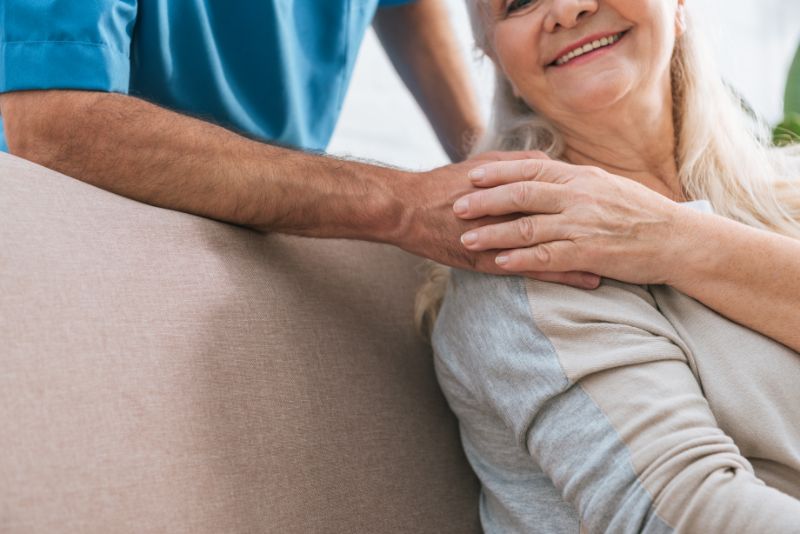 We specially tailor therapy programs to each resident to promote optimal recovery. Each road to full recovery is different, but we find that the most common of these are the following therapy programs.
Post Surgical Care with Care & Rehab
Care and Rehab communities provide a safe, comfortable and caring environment to help all visitors stay independent as safely possible while maintaining their privacy, dignity and autonomy.
Our team at Care & Rehab knows all too well that tasks and activities following surgery can be a challenge. We will help you and your family members by providing 24-hour skilled nursing for all care needs that arise. Also, our in-house therapy department is available on-site to help you get back to your health and home as quickly as possible.
At Care & Rehab, we support your transition from hospital to home. Our therapy team's main focus is to help restore your physical and/or mental function as quickly as possible. Whether accessed on an inpatient or outpatient basis, our extensive experience, alongside a care plan tailored to promote function and independence, helps guide you to your goal. For more than 20 years, we have been caring for residents and have been assisting the resident to full recovery. We provide Post-Surgical Care at all of our facilities located in Western Wisconsin and Southeastern Minnesota.
Joint Replacement Therapy
Joint replacement therapy programs provide comprehensive and effective therapy from weeks to months after surgery. Our therapists work to prepare the patient for surgery by increasing his/her strength; this dramatically reduces recovery time and improves the overall success of the operation by increasing mobility and strength.
Physical Therapy
Physical therapy is designed and utilized by post-surgical residents who have experienced a loss of strength or an increase in pain. Our therapists focus on improving range of motion and stamina through strength training, manipulation, and education. The benefits of physical therapy include decreased pain and increased energy, which leads to greater independence for the patient.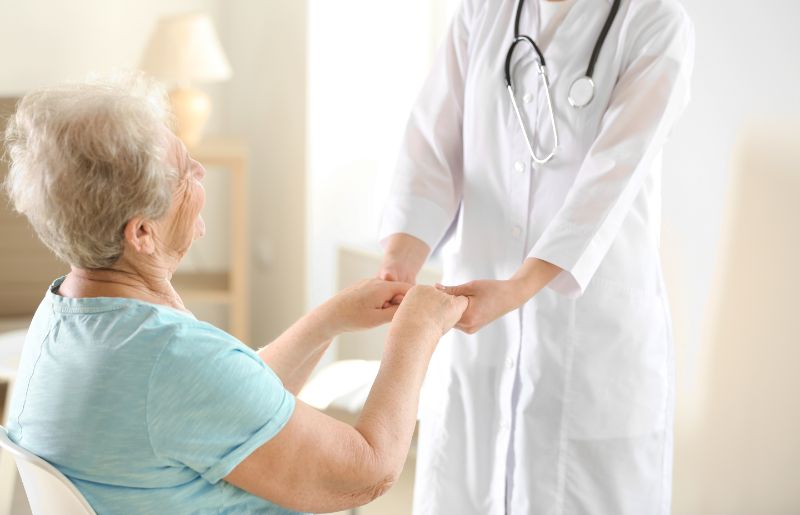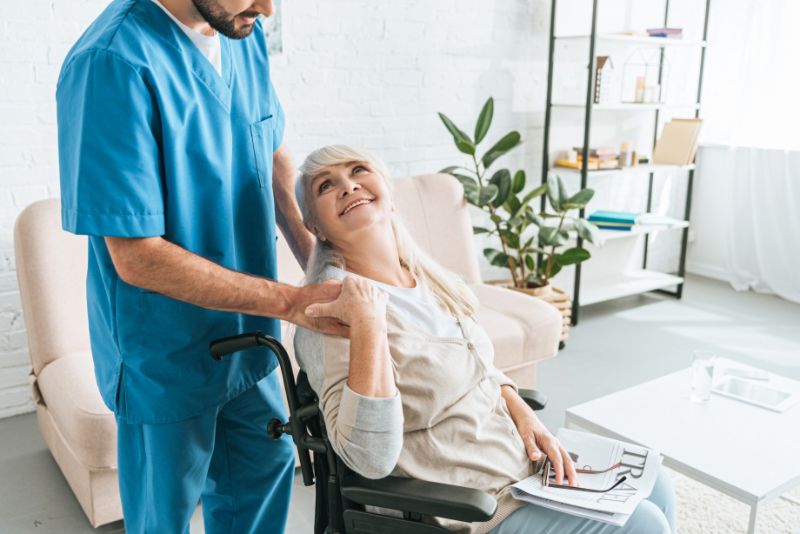 Orthopedic Therapy
Orthopedic therapy is designed to work and improve a person's system of muscles, tendons, ligaments, bones, joints, and the associated tissues that move the body and help maintain its form. At Care & Rehab, our therapists consistently work with patients to aid with flexibility, increase range of motion, and create solutions to improve posture and overall body strength.
Our team understands how challenging recovery can be from surgery. Instead of the family doing all the heavy lifting of caregiving, come and stay with us, where we can provide specially tailored therapy from our licensed nurses to get you back to your full health. When you or your loved one move into one of our facilities, they will have more time to focus on living their happiest life, all while being immersed in a vibrant atmosphere and a warm community. Our facilities are a place where they will be sure that they are the most physically strong, mentally sharp, and spiritually fulfilled. At Care & Rehab, this is our vision and commitment.
Care & Rehab Post Surgical Centers
Offering many services including 24-hour skilled nursing, long- and short-term nursing,
respite, post-surgical, hospice care, memory and Alzheimer's care, and assisted living.
Our facilities strive to provide person-centered services, focused on individual needs.
Additional Post-Surgical Care Amenities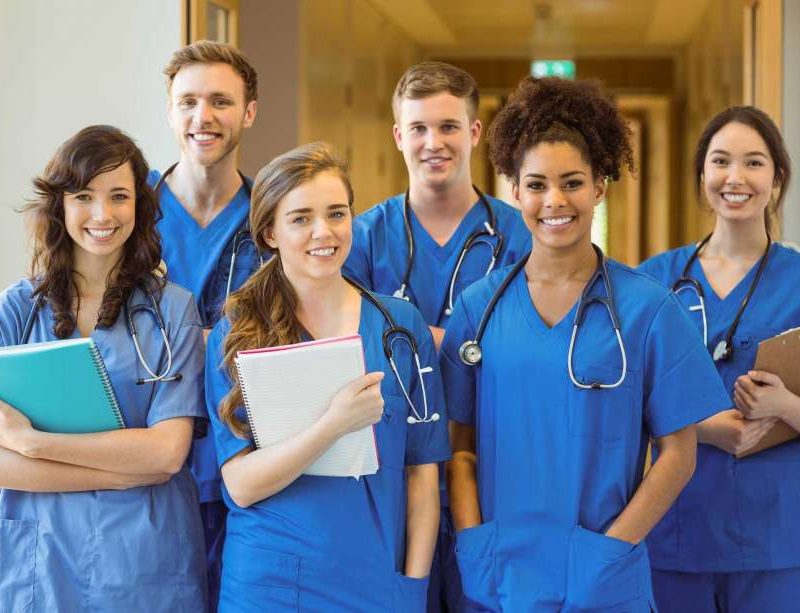 At Care & Rehab, we offer countless amenities for our residents and their family members. A list of some of the amenities for our residents are:
Daily activities arranged by our Event Coordinator
Full-Service housekeeping and laundry
Three restaurant-style dining meals daily
Garden and patio areas
Transportation services
Activity outings, i.e., shopping at local establishments
Support groups
Chapel opportunity on-premises
Beauty/Barber salon on-premises
Therapy Pet Visitation
Complimentary guest meals for resident's family members
Community rooms for private parties
Beautifully designed rooms with private bed and bath option
We offer a home for all!
We are committed to providing an environment in which all people are treated with kindness, dignity and respect, no matter their physical impairment or mental condition.
Memory Care Support
Providing warm, familiar surroundings of home can play an important role in managing loved ones with Alzheimer's memory care.  Offering a range of memory care services for individuals and families impacted by the disease.
Rehabilitation Therapy
We focus on helping our patients regain life skills and learn new ways to do tasks. Our comprehensive programs address each patient's personal goals.
Patient/Family Education
Support through resources, training and educating family caregivers to deal with challenging behaviors. Providing techniques and coping strategies for loved ones to deal with challenging behaviors.
24hr Skilled Nursing
Focused on Improving or maintaining functional abilities, to help integrate healthy habits and safety awareness into developing positive independence.